this chapter is brought to you by mio
as translator, proofreader and editor!
---
I couldn't even sleep a wink at night.
That's right, I was nervous.
Although I had already made my debut, at that time however, I had a chaperone as well as my father and brother resolutely supporting and guarding my back. But now…
"D-Do I really have to go?"
"…"
"…Right, I should go."
There was only Count Acacia, who was on the brink of death.
Since the majority of the immediate royal family was going to participate, I couldn't go alone without a partner to such a big party.
Many other young ladies will also be making their debut here today.
Although it was an unspoken requirement to have a dashing gentleman escort you to the party, that was something I couldn't choose.
I wore the most inconspicuous green dress Blair had ordered.
Of course it didn't match the debutante dress I would've normally imagined myself wearing since it had been chosen from among the many dresses which were 'ordered by Blair'.
The back was cut deeply, as if there was no fabric, and the front was no better, so Yona had to sew it up using the trimmings from other dresses all night long.
If Marge hadn't been able to find a suitable shawl early in the morning, I would've been dressed according to an evening party despite going to a debutante.
My face was also made up in a way I never would've in the past.
Although I had asked them not to do it too poorly, the maids, who were excited for their mistress' first debutante, dressed me up extremely well.
The only thing that bothered me slightly was the makeup that seemed too heavy according to my standards, since I had asked them to do my makeup 'like it was before'.
Blair seemed to have thought that her charm was her sensuality.
The alluring effect she had was one that was similar to those actresses that belonged to a theatre company who often appeared on the cover of the gossip tabloids or magazine covers.
It was a look that I would've never done on my original body, but it suited Blair when she 'did what she used to'.
With this get up, even if they saw this figure, even those who knew Adrienne's face to some extent wouldn't be able to think of Adrienne at once.
It's the perfect way to break free from some of those prestigious nobles who might recognise me and sneak up on Novian.
As soon as I got onto the carriage, Marge, Yona, and a few other maids clenched their fists and cheered me on.
Even the old butler's eyes were shining as he stood from a distance away.
The warm reception was different to when I first met them.
Despite the fact that I found myself unable to break free from the memories of my past, they continued to approach me, as if they were crossing the line, however, through their care of me, little by little, I gradually started to feel as if I was their mistress.
'I think the biggest reason was probably because I was invited to the victory ceremony and brought 'honour to the family'.'
I waved to them lightly. Yona liked it and jumped up and down.
For some reason, I felt a strange, soft and mushy feeling in my heart.
As I looked at them getting further and further away in the window, I heard the sound of Count Acacia taking a breath and sighing deeply as he looked at me.
When the carriage passed through the capital's central square and reached the entrance of the imperial palace, where it began to get congested, the volume of that sigh reached its peak.
Furthermore, his face grew paler and paler the closer he got to the palace.
"I, Countess. If I happen to fall… Please don't worry about me and go have fun."
"…Pardon?"
"Hoo, hoo, hoo-!"
After taking several short breaths, Count Acacia took out a small cylindrical tin case from his breast pocket and poured it into his mouth.
Smelling that pungent scent, it seemed like a drug that relieves tension.
Since it was something I had tried when I had small seizures, it was something I was extremely familiar with.
"Are you nervous?"
"What are you saying…!"
Count Acacia's resentful amber eyes turned to me.
I was no longer nervous or polite in front of him since he never once treated me like his wife.
"Lord God, all glory goes to you…may all our sins be forgiven through the sacrifice of your Lamb…"
Suddenly, he began to recite a series of Lord's prayers. He must be extremely religious.
I sat up straight and watched Count Acacia's aging hands clasped together as he recited prayers.
"Since you're already married, even if you don't have a chaperone, everyone will understand."
"I know."
I just said that I knew, yet your expression whilst looking at me seemed to ask how I could possibly know.
I guess if it was Blair, she wouldn't have known.
I just shrugged my exposed shoulders.
pls do not share this anywhere or the transmigration gods will transport u into boku no pico !! this translation has been stolen from mioscorner.wordpress.com, pls only read there i'm begging u :kneels:
The victory ceremony was held quite grandly, with carriages lined up from the entrance.
After waiting for a while, we finally stepped into the entrance.
Although Blair herself wasn't very tall, Count Acacia however, was quite short, and now that I had donned high heels, we were now around the same height.
The servant at the entrance of the party who rang the bell to announce who entered glanced at us with a very strange expression.
After the coachman handed over the invitation, the servant alternated between the guest list and our invitation for a while before ringing the bell and announcing us reluctantly.
"Announcing the Count Acacia couple!"
As expected, the party hall was boisterous and noisy with no one paying attention to the announcement of the Count Acacia couple.
When I had attended a few parties with Novian before my health deteriorated, it had been quiet when we showed up since everyone was paying attention to us.
Compared to that time, however, the occasional glances I could feel that were directed at me were of less interest than that which was directed at the champagne the servants were carrying.
We stood close to the wall, away from other people's attention.
All the while, Count Acacia's arm which I was holding continued to tremble.
The anxiety that had barely subsided within me was slowly increasing again because of the Count, and at this rate, I was bound to become as stressed as him.
"…Calm down, Count."
"T-The Grand Duke doesn't seem to have arrived yet."
I tried to calm him down quietly from behind the fan, but the Count, who was far from calming down, suddenly startled himself when the word 'Grand Duke' came out of his mouth, and abruptly shut up.
It was approximately when he was trembling pitifully.
Ding-! Ding-! Ding-!
The arrogant attendant that had been at the party entrance rang the bell three times.
The people who had been sitting down on the chairs for a while suddenly jumped to their feet, and those who had been giggling along with them as friends suddenly shut their mouths, looking up at the stairway at the distant entrance.
"Announcing Your Majesties, the Emperor and Empress, masters of the Great Empire of Ronta! Announcing Your Highnesses, the Crown Prince and Crown Princess, hope of the Empire! Lastly, announcing Your Highness the Second Prince, who accumulated honour by subjugating the rebels of the west and showed them the Empire's might!"
Applause broke out once the aging Emperor and the young Empress who had just been crowned, entered at the same time.
The applause, which continued for the Crown Prince and his wife, reached its climax when the Second Prince, Roadnez appeared.
"Ah-! It's my first time seeing His Highness, the Second Prince!"
"Me too. Wow… How is it possible for him to look as finely carved as a sculpture? By the way, his eyes…?"
"Shh! Be quiet!"
Amidst the chattering voices of the young ladies, I looked up at the man who showed an overwhelming presence with my eyes wide open.
When his gaze, which seemed as if he was looking for someone, skimmed through the entire hall, I hid behind Count Acacia and covered my face unconsciously with my fan.
Badump! Badump! Badump! Badump!
My heart, which had already been filled with anxiety, suddenly started to beat like crazy.
It was my first time seeing the Second Prince, Roadnez, whose name was famous and held in high regard, in the flesh.
And the problem with the Second Prince was that…
'Crazy.'
He was the very man who had cried in front of my tombstone not too long ago, as if the whole world had caved in!
I glanced over Count Acacia's shoulder and pulled my eyes away.
Roadnez was by far the most exceptional figure amongst the glittering royal family.
Although the Crown Prince was also attractive, his beauty went beyond the bounds of what it meant to be 'beautiful'.
With shining platinum blond hair, bright red eyes that flashed like a wild beast and melted languidly, an arrogant expression and sensual lips, he was the very image of what he was often called, a man of pleasure.
There's no mistaking it.
The man I saw in the graveyard was obviously him.
"Then, I hope today we'll be able to celebrate the joy of victory and enjoy it to the fullest!"
After giving his warm welcome, the Emperor patted Roadnez on the shoulder and congratulated him, raising a glass of champagne and toasting.
Everyone gathered in the hall also toasted in unison.
"Glory to God! Prosperity in Ronta! Loyalty to the Emperor!"
"Glory to God! Prosperity in Ronta! Loyalty to the Emperor!"
A round of applause erupted once again. Everyone laughed with champagne in their mouths.
The Emperor and Empress, who looked at the crowd below happily, nodded slightly before going up the stairs to sit at their designated seats.
As the band situated at the bottom of the stairs started to tune their instruments in unison, people made space and cleared out the centre of the hall, as if they were waiting for something.
The Second Prince, Roadnez, who was the main character of the victory ceremony, along with the Crown Prince and his wife, descended down the stairs to the main hall.
Soft squeals poured out from wherever Roadnez's line of sight happened to linger on.
"!"
I grabbed onto Count Acacia's arm, trembling unconsciously.
Those bright red eyes looked straight at me!
When our eyes met, I felt as if I had merely become prey in front of a wild beast.
The arrogant and cold expression on Roadnez's face cracked slightly.
'No way, no way! Don't come over here!'
At this point, I couldn't tell if it was me or the Count who was trembling.
Although the things we were afraid of were different, we shared the same feeling.
I had barely managed to obscure my face which had turned deathly pale behind my fan and hidden behind Count Acacia, who was already shaking like an aspen tree, before people suddenly began to chatter noisily.
Roadnez, who had clearly seen my face, casually looked down at a young girl who had approached him and asked for a dance.
Even though his face was excessively stiff, the blonde girl grabbed his hand, the tips of her ears red as she walked to the centre of the hall.
When the band started playing, the Crown Prince couple as well as the Second Prince's pair both started to dance in unison.
"Haa-."
That was a close call. Contrary to my worries, he didn't seem to recognise me.
Anyhow, the person in the graveyard at that time was the mysterious Second Prince, Roadnez…
As the waltz's melody reached its climax, I secretly pulled my eyes away and turned my gaze towards the centre of the hall.
Although the girl stumbled occasionally, Roadnez really danced to the music perfectly.
The young ladies around me let out a deep sigh whenever his hand touched the girl's waist or shoulder.
"Ughhh-."
And beside me was Count Acacia, who wiped away his cold sweat with a strange moan.
We also had to go out to dance soon.
After the first dance of the hosts, the party's rule is for the guests to immediately pour into the hall and dance with their partners.
"Is everything okay?"
After I calmed down, I turned my attention to the Count.
"Ah… I'm, I'm sorry."
The Count had a genuinely apologetic expression.
The first dance was already over.
Perhaps it was because the Count had barely finished wiping off his cold sweat after being hit by the waves of nobles rushing onto the dance floor, like a flood.
"T-The Grand Duke…"
Count Acacia, who had raised his head to some point, eventually…
"Kyaaaa-!"
"Sir!"
"Count!"
In a small voice that only I could hear, he begged, 'Save me, save me…', and collapsed.
The second dance's song was fast and extremely grand, so the commotion only caused a small disturbance on the side.
I quickly tried to help Count Acacia up, but he just sat down, slumped against the wall and unable to get up.
No one willing stepped forward to interfere, so only after hearing commotion from the shallow screams from the elderly noblewomen, a night came and laid the count down.
Shortly thereafter, several knights who came with him carried the Count off to the common room.
Although I should've followed them, I had completely come to a stop and couldn't do anything.
"…!"
In the midst of the crowd, someone from behind crossed my arms and held me lightly with one hand.
My shawl fell off, goosebumps erupting in an instant as my bare back was revealed.
Although it wasn't painful, the strength of the man was so overwhelming that I couldn't even budge.
I was so startled that I couldn't even scream and stiffened.
The scent of lavender mixed with cigars suddenly engulfed the tip of my nose.
"…Found you."
At the same time, a deep voice which seemed as if it shook the ground, pierced my ears.
---
and that ends my rmhm mass release spree, MWAHAHAHAHA leave u guys on a cliff hanger hASDLKFJFD
ALSO EVERYONE SAY THANK YOU TO THE ARTIST BC THAT ILLUSTRATION MMHM THANK YOU FOR THE FOOD MAAM THAT COMPROMISING POSITION PLUS THAT SIZE DIFFERENCE PLUS HIS HAND ON HER FACE AHHHHHH YES OUR FL MET ROADNEZ I WANNA SAY ML BUT IDK IF HE IS HASDLFKJSDFJ um i MAY HAVE GOTTEN BUTTERFLIES IN MY STOMACH WHEN I SAW HIM ???? GOD HE MAKES ME FEEL SO JITTERY GN HE IS SO MF FINE IF ADRIENNE DON'T WANT HIM ILL TAKE HIM
also i just realised that i never once wondered where tf the original blair went ?? so maybe she'll pop up into the story later hASLDKFJDF
also the fact that sis had to go to a debutante with her old ass husband i— i can't tell if it's a good thing that ppl didn't pay attention to the fact that she entered with a dude old enough to be her dad/granddaddy bc of the time period of arranged marriages and parents that basically just saw their daughters as bargaining chips to sell of in marriage but hASDLKJSDF
also here's a comment i found on naver which i thought was really funny hASDLFKDFJ
glor****: …found you.


my male lead.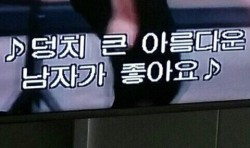 tuli****: ♪ i like beautiful men with buff bodies ♪
this is my daily manifest for adrienne to wake tf up and pick roadnez over our shitty husband novian ❤ bae pls wake up im still waiting for ur girlboss arc pls tell me it's happening, pls don't let me down </3 don't expect chapters for 1—2 weeks, i'm tired of adrienne's shit hASLDFKJFD IM TIRED OF WAITING FOR HER GIRLBOSSIFICATION </3
as always comment below and donate to the kofi if u can hALSDKFJDFS